To most people, Twisted Sister was an 80s rock band that rose to fame in the mid 1980s thanks to their unique fashion sense and their two hit MTV music videos, "We're Not Gonna Take It" and "I Wanna Rock."
This documentary doesn't cover that era. In fact, it ends before that era even begins.
The documentary We are Twisted F***ing Sister covers the ten years before Twisted Sister made it big. Despite being dubbed an overnight success my music critics in the 1980s, the band was actually formed back in 1972 in New Jersey under the name Silver Star by "a bunch of people you don't know" and guitarist John Segall, who after temporarily trying out the moniker Johnny Heartbreaker, eventually became Jay Jay French.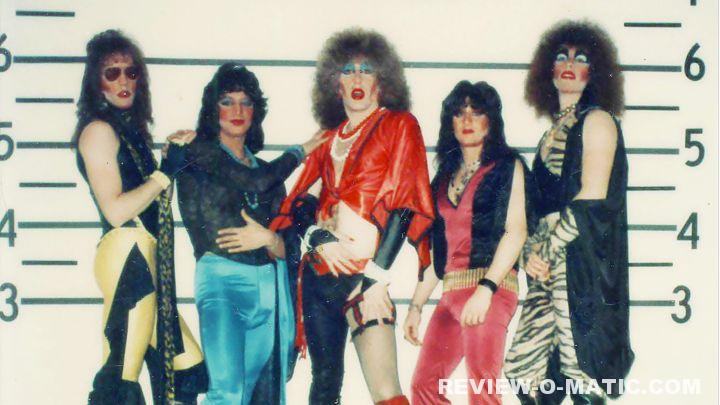 Twisted Sister spent years toiling away in clubs around New Jersey and New York without being able to secure a record deal. The documentary contains tons of early live footage of the guys developing their sound and unique look. More than their music, the band became known locally for their on stage "shtick," which included everything from smashing vinyl disco albums with a sledgehammer to hosting "drink 'til you puke" alcohol competitions while they played. On more than one occasion, the band was invited to play at clubs that were closing down. At those shows, the band encouraged their fans to "rip the place apart," and they did. Dee Snyder recalls seeing people leaving the show carrying the club's urinals, which had been ripped off the wall.
The documentary details the amount of work that went into making the band successful. They hired managers, they played two shows a night, six days a week for years, and set up tours both across and outside the United States. During these years, lots of band members came and went. By the time the band got signed and prepared to record their first major label album, they were already on their tenth lineup.
Even if you're not a fan of the band, We are Twisted F***ing Sister stands as a testament to the amount work, sweat, and luck it takes to turn a club band into a national act.